Some useful information about Rangiroa
Rangiroa is a former volcanic island (hence its name, atoll) of the Tuamotu Archipelago located in French Polynesia. The map below will allow you to locate the atoll in its geographical context in the middle of the archipelagos and in comparison with the size of Europe.
Our atoll is rich in aquatic activities, hence its worldwide recognition for its diving centers. Special sites such as the Blue Lagoon (grandiose and natural swimming pool), the Reef island (wild nature and a supernatural landscape), or the Pink Sands (unlimited sand in which one sinks with pleasure). Our guesthouses always leave memories with any visitor to the Tuamotu Archipelago.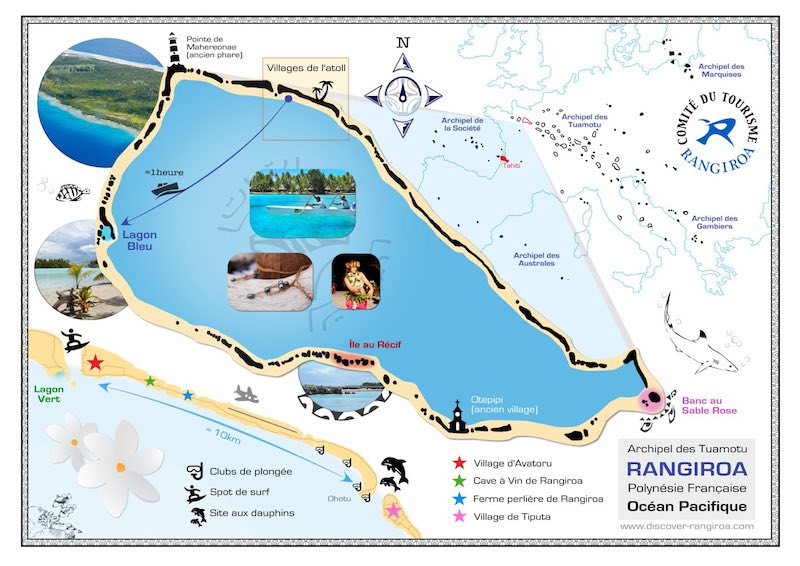 Here is a map that gives an overview of the special sites that any tour guide will recommend. To find excursionists or a diving center that can offer you a day package, see our Activities page.